Thanks for making the 2020 Shootout a success!
We couldn't have done it without our sponsors, volunteers and especially, the participants.
Congrats to Tyler Harris, our 2020 Top Gun with a score of 249 (out of 250) with 15 Xs--that is a new record for the Shootout!
Take a look at the Bluegrass Crime Stoppers
Facebook
page for pictures and video of the awards presentation.
Congrats to our two Raffle winners: Sandi Darland and Melissa Sedlaczek!
---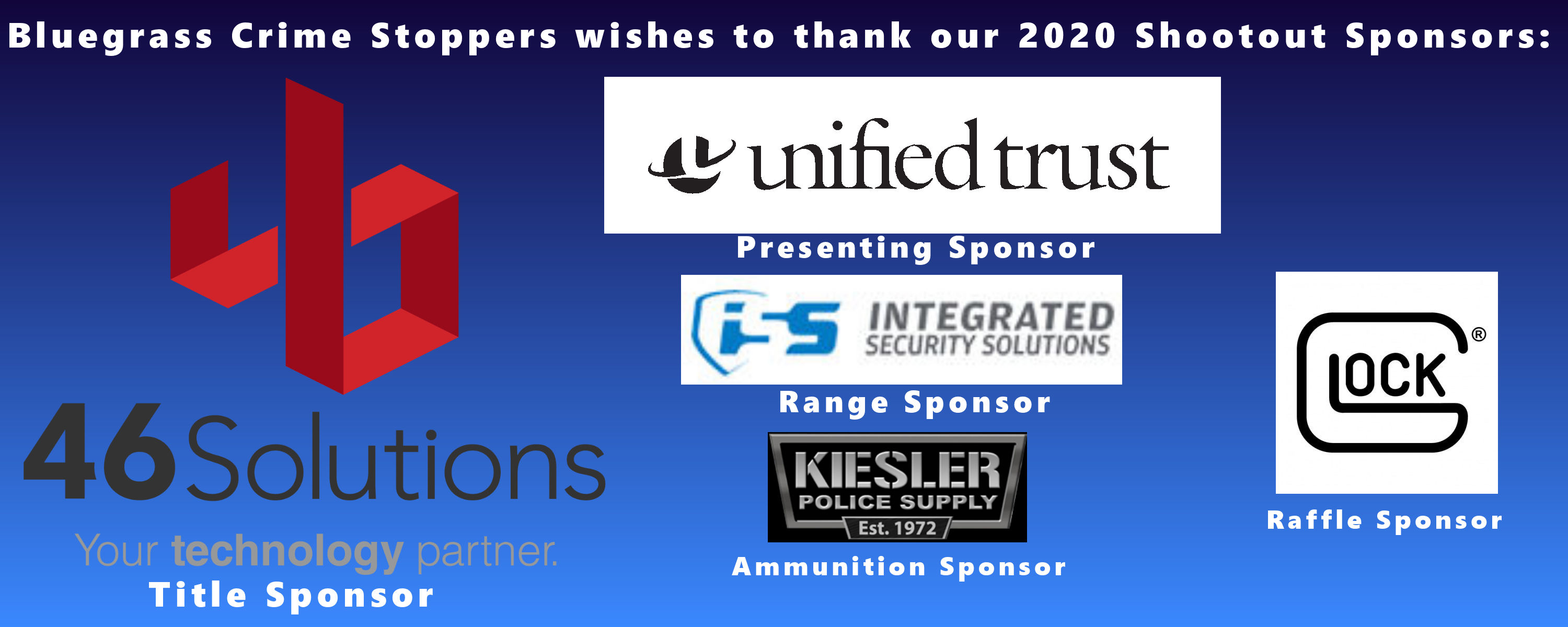 Sponsored by:
Title Sponsor: 46 Solutions Presenting Sponsor: Unified Trust Company Range Sponsor: Integrated Security Solutions
Ammunition Sponsor: Kiesler Police Supply Raffle Sponsor: Glock Target Sponsor: Gun Fun Shooting Targets
Additional thanks: Mod 1 Firearms, Buds Gunshop, GunFun Targets, Sam's Club, Kroger, Chick Fil A, Starbucks, Lexington Police Department, LEX 18, Galls, and all the other donors of silent auction prizes and supplies!