If you have any information about these crimes or any person(s) involved, you are urged to call Crime Stoppers at 859-253-2020 or submit a Web Tip . You do not have to give your name. CRIME STOPPERS will pay a cash reward of up to $1000 and you can remain anonymous.
Copper Run Auto Theft
September 21, 2020
In the early morning hours of Tuesday, July 28th an unknown suspect stole a 2019 white Ford Explorer from a residence in the 1400 block of Copper Run Boulevard. The victim was able to use a GPS app to determine her vehicle was in the area of Russell Avenue. When Officers recovered the vehicle they discovered it had sustained damage to the front and the rear. The victim was also missing two Championship rings from the vehicle valued at more than $1,000.00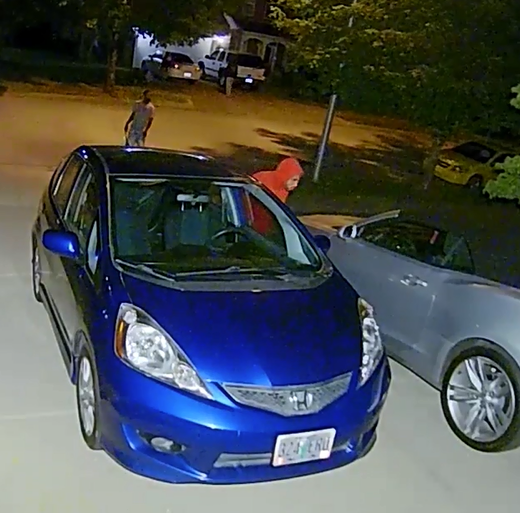 ---
Chamption Preferred Auto-Vehicle Theft
September 14, 2020
In the early morning hours of Tuesday, June 9th two male suspects unlawfully entered the premises of Champion Preferred Auto in Jessamine County. The suspects used force to gain access to the main building and stole a key to a 2019 Chevy Malibu that was parked on the lot. The vehicle was recovered a short time late in Harrodsburg unoccupied. Damage was sustained to the vehicle and to the business. Please contact Crime Stoppers at the numbers below if you are able to identify or know the suspects that committed this crime.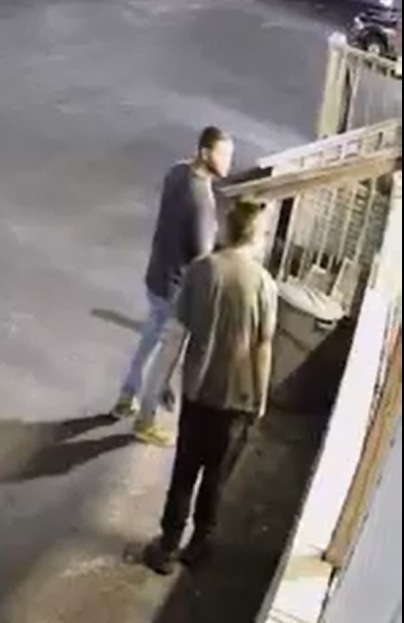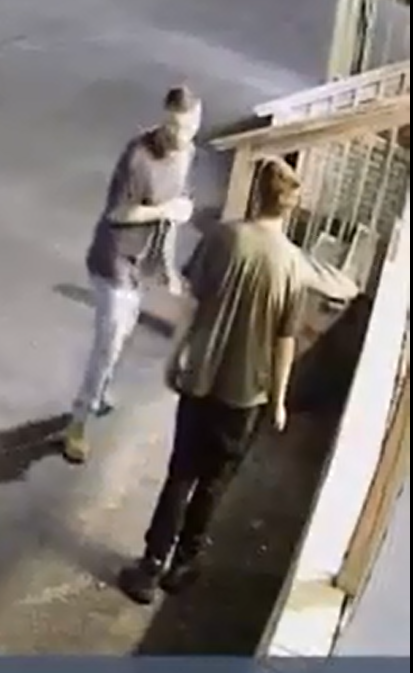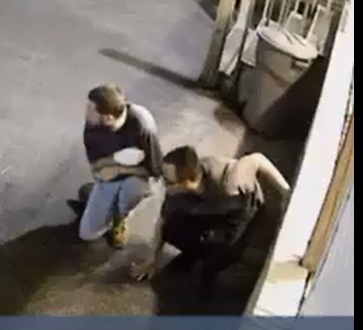 ---
Greenbrier Country Club Burglary
September 07, 2020
On Sunday, May 10, in the early morning hours two suspects unlawfully entered the premises at the Greenbrier Golf & Country Club on Bahama Road. They gained access to a maintenance shed and destroyed multiple cameras on the property. An employee subsequently arrived and the suspects fled before taking any items. Over $1,000 worth of damage was done to the business. Detectives are seeking the public's help with identifying the suspects.
---
P3 Tips App for your smartphone
August 31, 2020
THE COMMUNITY PLAYS A VITAL ROLE IN HELPING TO SOLVE CRIME. RECENTLY CRIME STOPPERS INTRODUCED A NEW MOBILE APP CALLED P3 TIPS. IT'S COMPLETELY FREE AND CAN EASILY BE DOWNLOADED ON ANY SMARTPHONE. IT IS VERY USER FRIENDLY AND THE BEST PART IS YOU CAN REMAIN COMPLETELY ANONYMOUS BY PROVIDING A TIP THIS WAY! IT'S ALSO AVAILABLE IN ENGLISH, SPANISH OR FRENCH. TIPSTERS NEVER PROVIDE THEIR NAMES, LOCATION OR CONTACT INFORMATION. FOR YEARS ANONYMOUS REPORTING TOOLS HAVE HELPED SOLVE THOUSANDS OF CRIMES HERE IN LEXINGTON AND CENTRAL KENTUCKY. WE BELIEVE THIS NEW TOOL WILL DRASTICALLY HELP IN KEEPING DANGEROUS OFFENDERS OFF OF THE STREET AND ALLOW THE COMMUNITY TO PLAY A MORE ACTIVE ROLE IN HELPING TO KEEP ALL OF CENTRAL KENTUCKY MORE SAFE.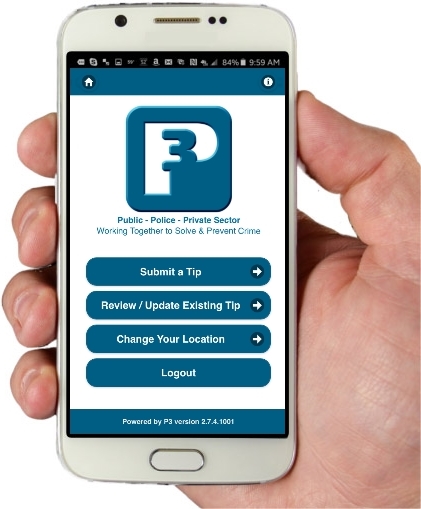 ---
Fayette Mall Robbery
August 24, 2020
AT APPROXIMATELY 6:15P.M. ON SUNDAY, JULY, 26, THE LEXINGTON POLICE DEPARTMENT RESPONDED TO A PERSONAL ROBBERY INSIDE THE FAYETTE MALL. THE VICTIM WAS WORKING A KIOSK WHEN THE SUSPECT POINTED A FIREARM AT HIM AND DEMANDED CASH. THE VICTIM COMPLIED AND THE SUSPECT FLED THE SCENE WITH AN UNDISCLOSED AMOUNT OF CASH. THE MALE BLACK SUSPECT WAS DESCRIBED AS THIN AND ATHLETIC.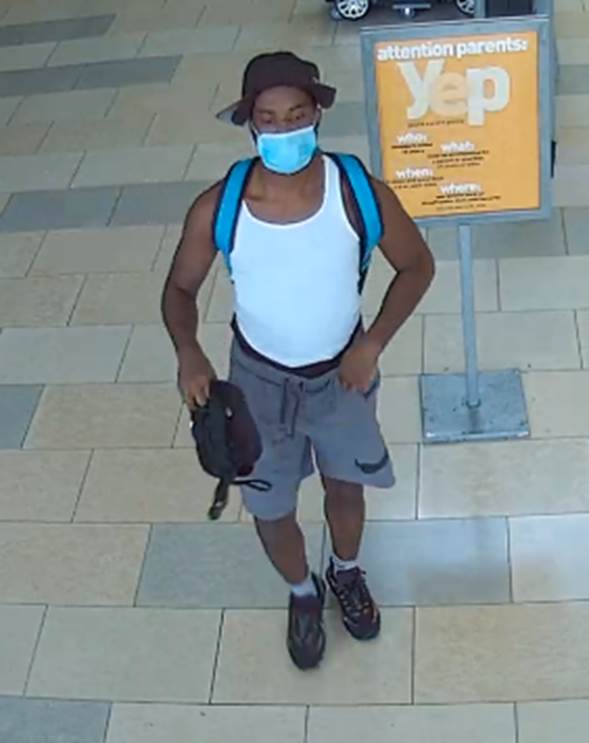 ---
Skyview Lane Homicide
August 17, 2020
AT APPROXIMATELY 9:30PM ON APRIL 23RD 2019 POLICE RESPONDED TO THE 500 BLOCK OF SKYVIEW LANE REFERENCE A CALL OF SHOTS FIRED. UPON ARRIVAL OFFICERS LOCATED THE VICTIM, DAVID KELM, AGE 46, SUFFERING FROM A GUNSHOT WOUND. A SHORT TIME LATER MR. KELM SUCCUMBED TO HIS INJURY. DETECTIVES ARE ASKING THE COMMUNITY FOR ASSISTANCE IN THIS CASE.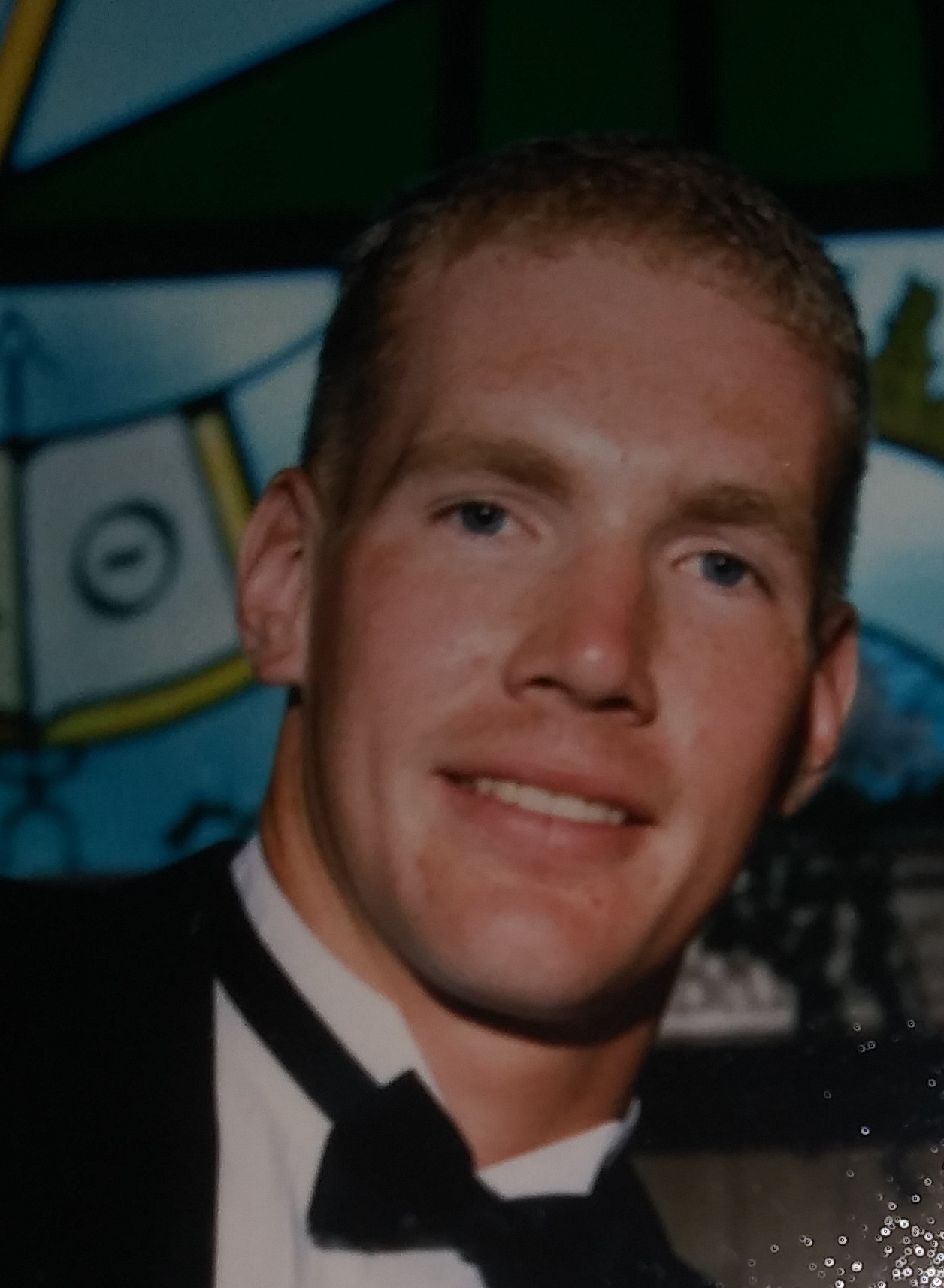 ---
Georgetown Cold Case
August 10, 2020
BRITTANY POWELL, AGE 27, WAS FOUND DECEASED ON 02/07/2020. SHE WAS LOCATED IN A BASEBALL DUGOUT AT SUFFOLETTA MEMORIAL PARK IN GEORGETOWN, KENTUCKY. SHE WAS LAST SEEN LEAVING HER HOME ON SARATOGA COURT ON 02/05/2020. HER CAUSE OF DEATH WAS DETERMINED TO BE FROM A DRUG OVERDOSE BUT THE CIRCUMSTANCES REMAIN SUSPICIOUS. IF ANYONE HAS ANY INFORMATION ABOUT THE DEATH OF BRITTANY POWELL PLEASE CALL CRIME STOPPERS ANONYMOUSLY AT 859-253-2020.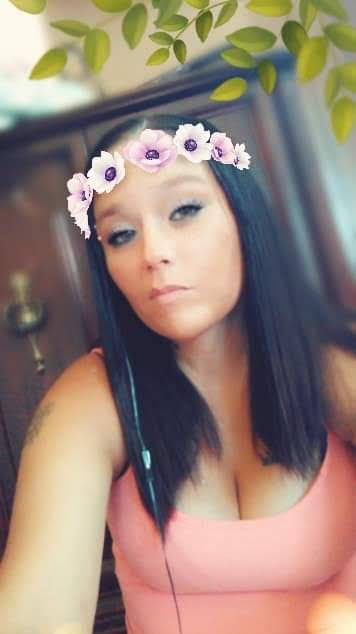 ---
Jessamine County Cold Case
August 03, 2020
CARLOS ALBERTO MEJIA, 30-YEARS-OLD, WAS LAST SEEN LEAVING A FRIEND'S HOUSE ON BRYAN AVENUE IN LEXINGTON ON SEPTEMBER 8TH, 2018. HE WAS SEEN DRIVING AWAY IN A DARK GREY HUMMER H3. HE WAS DISCOVERED DECEASED ALONG THE SIDE OF THE ROAD IN A RURAL AREA OF SOUTHWESTERN JESSAMINE COUNTY 5 DAYS LATER ON SEPTEMBER 13TH, 2018. THE CAUSE OF DEATH WAS A GUNSHOT WOUND. HE WAS A KNOWN RESIDENT OF LEXINGTON BUT HAD NO PRIMARY ADDRESS.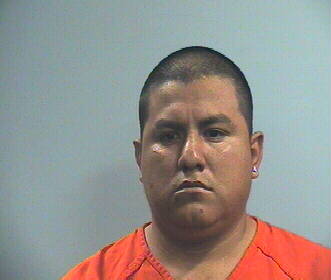 ---
Cold Case of the Month
July 13, 2020
IN THE EARLY MORNING HOURS OF NOVEMBER 8TH 2001 THE DECEASED VICTIM WAS LOCATED IN A RURAL AREA ON BRIAR HILL ROAD. IT WAS LATER DETERMINED TO BE A HOMICIDE INVESTIGATION DUE TO ASPHYXIATION. THE 35 YEAR-OLD VICTIM, PAMELA MANSELL, WAS LATER IDENITIFIED BY THE FAYETTE COUNTY CORONER'S OFFICE.
We believe it takes a community to help solve some cold cases and we believe someone knows something. You can remain completely anonymous by calling 859-253-2020 or call toll free at 877-970-2020. You could receive up to $1,000 in cash by providing a tip that leads to an arrest!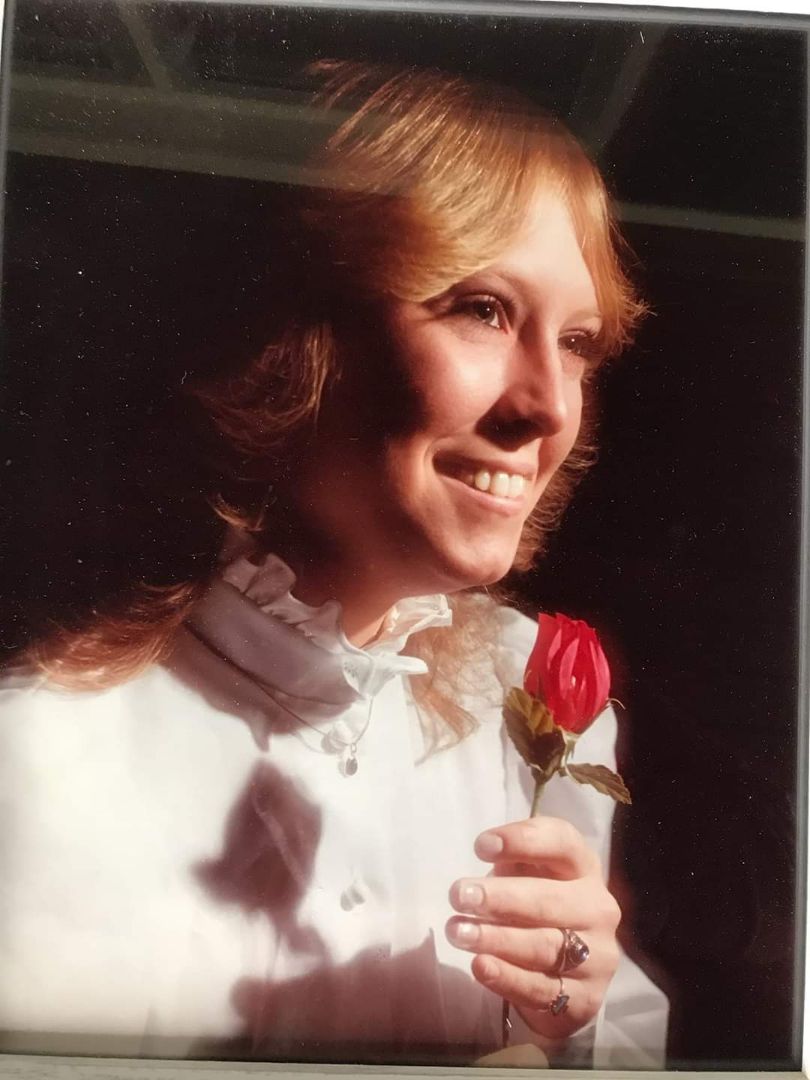 ---
Lex Arts Commercial Burglary
March 09, 2020
STATUS
: SOLVED
SOMETIME ON OR AROUND DECEMBER 27TH OR 28TH, LEXARTS LOCATED AT 161 N MILL STREET WAS BURGLARIZED. THE SUSPECT WAS MOST LIKELY IN POSSESSION OF A STOLEN MASTER KEY TO THE BUILDING. FROM THERE, THEY WERE ABLE TO STEAL APPROXIMATELY $2,800 CASH AND A BUSINESS CREDIT CARD. A SUSPECT WAS CAPTURED ON CAMERA AT SPORTSMANS WAREHOUSE USING THE STOLEN CARD.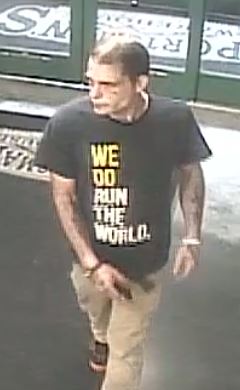 ---
Patchen Wilkes Home Burglary
March 03, 2020
STATUS
: OPEN
ON TUESDAY FEBRUARY 4TH JUST AFTER MIDNIGHT, TWO SUSPECTS (APPEARING TO BE BLACK OR BIRACIAL) BROKE INTO THE BACK WINDOW OF A HOUSE IN THE PATCHEN WILKES NEIGHBORHOOD. THEY WERE WEARING HOODED SWEATSHIRTS AND ONE SUSPECT HAD HIS FACE CONCEALED. THE VICTIM'S HOME SECURITY CAMERA CAPTURED IMAGES OF THE SUSPECTS BURGLARIZING HER HOME. THEY STOLE VARIOUS ITEMS OF CLOTHING AND ELECTRONICS INCLUDING A LARGE SCREEN TELEVISION. THE VICTIM WAS NOT AT HOME AT THE TIME OF THE BURGLARY.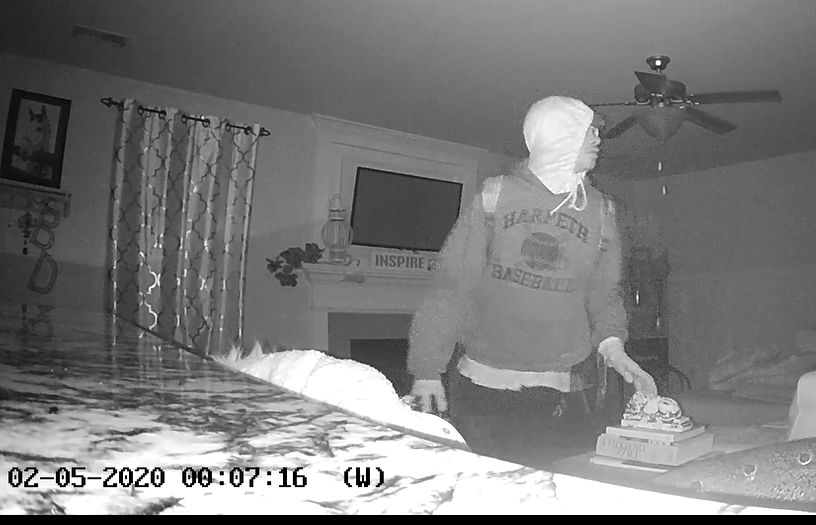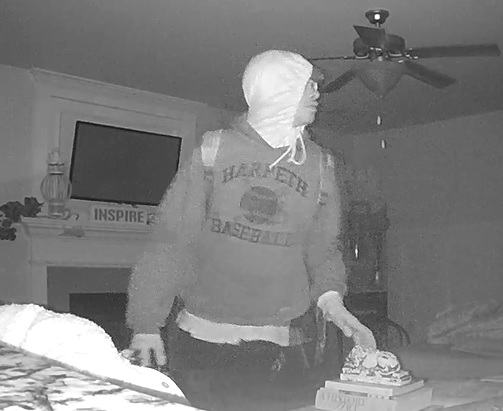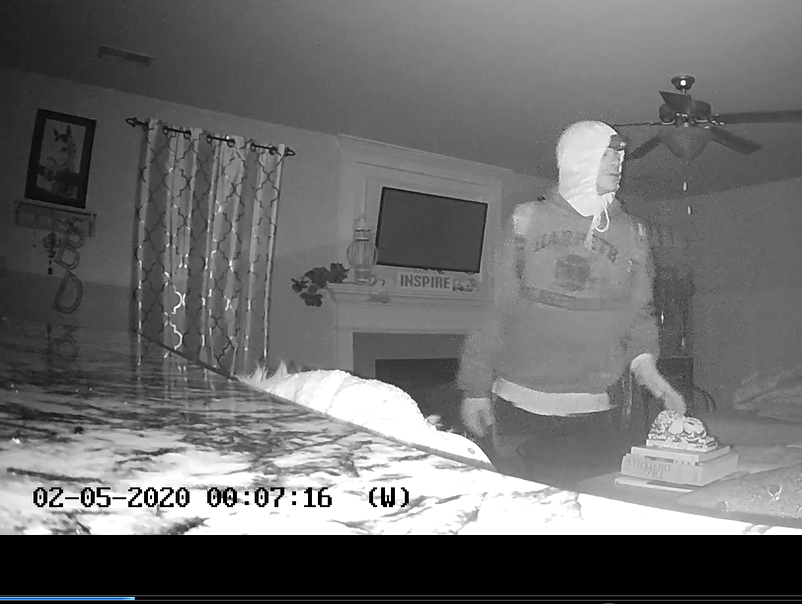 ---
Theft of Jewelry from Kays in Fayette Mall
February 24, 2020
STATUS
: OPEN
ON THURSDAY JANUARY 16TH, TWO SUSPECTS ENTERED THE KAYS JEWELRY STORE LOCATED IN FAYETTE MALL. ONE SUSPECT ASKED TO SEE VARIOUS ITEMS OF JEWELRY WHILE THE OTHER SUSPECT SNUCK UP BEHIND THE CLERK AND REACHED INTO THE UNLOCKED GLASS CASE. THE SUSPECTS WERE ABLE TO STEAL THREE DIAMOND RINGS AND DIAMOND EARRINGS TOTALLING IN EXCESS OF $40,000.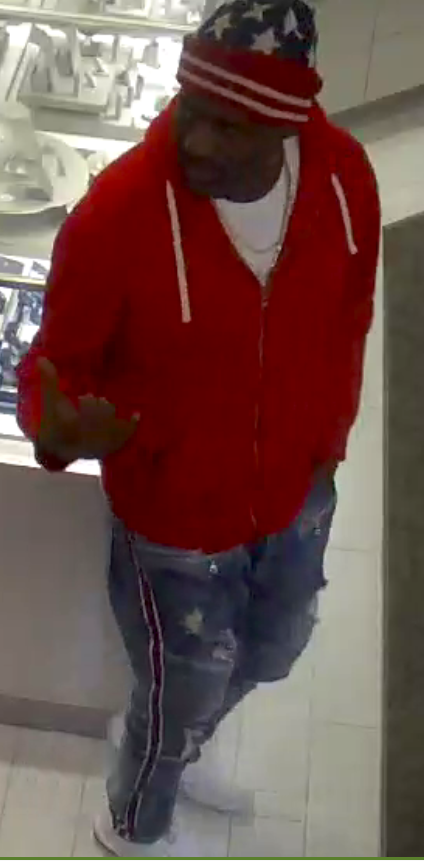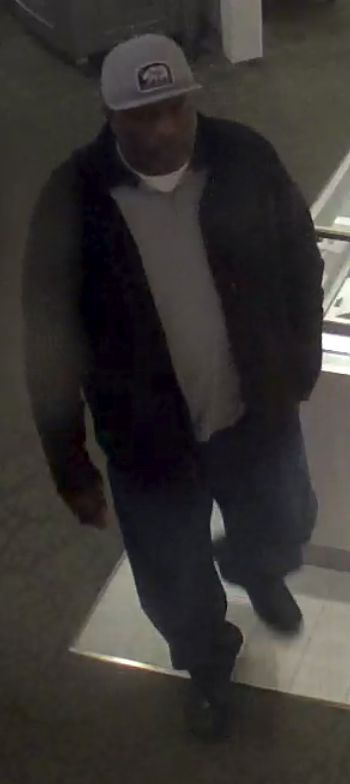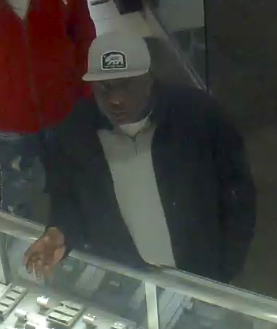 ---
Theft of Iwatches from Target
February 10, 2020
STATUS
: OPEN
ON SUNDAY JANUARY 26TH AROUND 6:45PM, FOUR FEMALE BLACKS ENTERED THE CAMPUS TARGET STORE LOCATED AT 500 S UPPER STREET. ONE OF THE SUSPECTS DISTRACTED THE CLERK WHILE THE OTHERS STUFFED MERCHANDISE INTO PURSES THEY SELECTED FROM THE SALES FLOOR. THEY WERE ABLE TO STEAL IN EXCESS OF $3,000 IN MERCHANDISE AND APPLE IPADS. THEY WERE LAST SEEN GETTING INTO THEIR VEHICLE PARKED ACROSS THE STREET IN THE MCDONALDS PARKING LOT.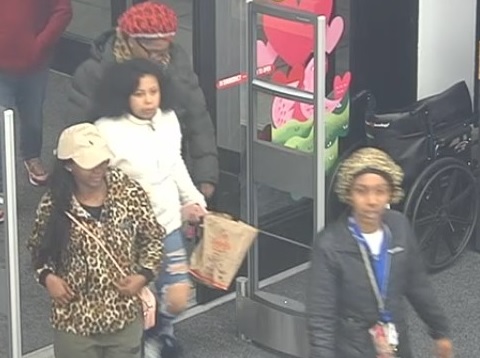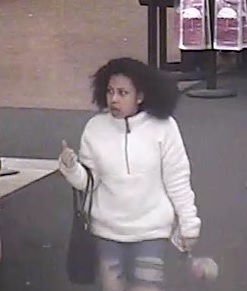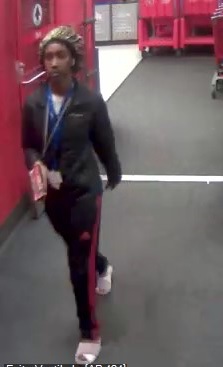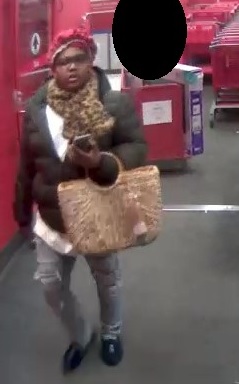 ---
Auto Theft From Shady Lane
February 03, 2020
STATUS
: OPEN
IN THE EARLY MORNING HOURS OF JANUARY 13TH, A VICTIM REPORTED HER WHITE TOYOTA RAV 4 HAD BEEN STOLEN FROM HER DRIVEWAY IN THE AREA OF SHADY LN NEAR CENTRAL BAPTIST HOSPITAL. THE SUSPECTS LOCATED THE KEYS TO THE CAR AT THE TIME OF THE THEFT. POLICE RECOVERED THE ABANDONED VEHICLE IN CARDINAL VALLEY ON CAMBRIDGE DR THE FOLLOWING DAY. A WEEK LATER ON JANUARY 25TH, TWO SUSPECTS RETURNED TO THE VICTIMS DRIVEWAY AND WERE CAUGHT ON CAMERA. DETECTIVES BELIEVE THEY WERE RETURNING TO STEAL THE CAR A SECOND TIME AS THE KEYS WERE NEVER INITIALLY RECOVERED. THE SUSPECTS BOTH APPEAR TO BE LIGHT COMPLECTED MALES POSSIBLY CAUCASIAN OR HISPANIC IN THEIR EARLY 20S.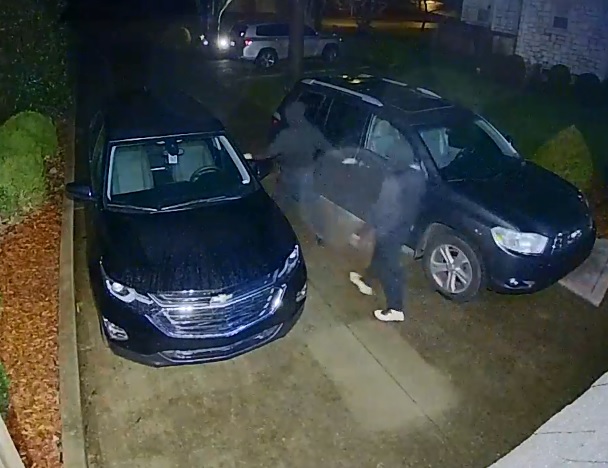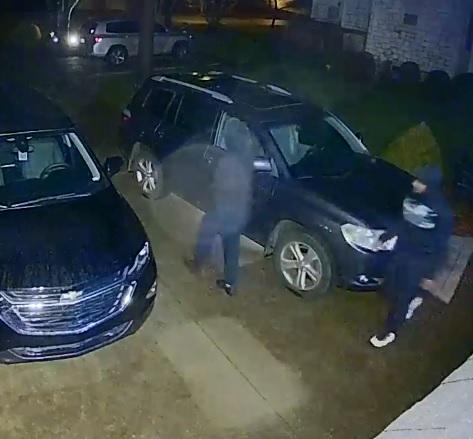 ---
McConnells Trace theft of handgun and fraud
January 27, 2020
STATUS
: OPEN
IN THE EARLY MORNING HOURS OF NOVEMBER 23RD, A VICTIM LIVING ON MCCONNELLS TRACE AWOKE TO A CALL FROM HIS BANK ADVISING SOMEONE WAS ATTEMPTING TO USE HIS DEBIT CARD IN MULTIPLE LOCATIONS IN GEORGETOWN. HE WALKED OUT TO HIS VEHICLE AND REALIZED SOMEONE HAD STOLEN HIS WALLET AND A HIGH VALUE FIREARM FROM UNDER THE FRONT SEAT OF HIS CAR. THE FIREARM IS A TAN FNP TACTICAL .45 AUTO LOADING PISTOL WITH UPGRADED SIGHTS AND IR FLASHLIGHT VALUED AT APPR $3,500. THE SUSPECT WAS CAUGHT ON CAMERA ATTEMPTING TO USE THE STOLEN CARDS.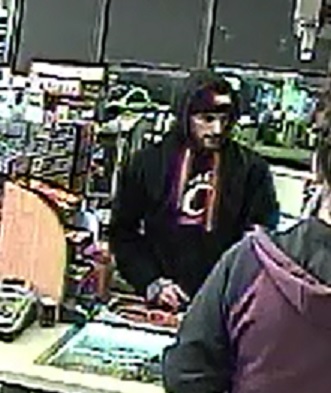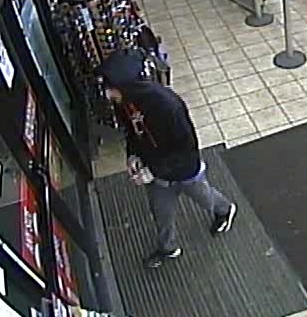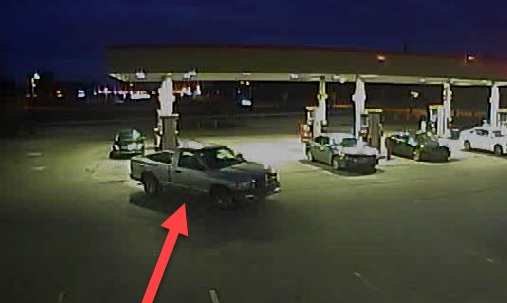 ---
Theft of Mislaid Purse at Leestown Goodwill
January 20, 2020
STATUS
: OPEN
ON NOVEMBER 30TH, A WOMAN FINISHED SHOPPING AT GOODWILL ON LEESTOWN ROAD JUST AFTER NOON. SHE LOADED HER PURCHASES INTO HER CAR AND ACCIDENTALLY LEFT HER PURSE IN THE SHOPPING CART. SURVEILLANCE IMAGES SHOW AN UNKNOWN WOMAN TAKING THE MISLAID PURSE. SHE MADE NO ATTEMPTS TO TURN IT IN OR TO LOCATE THE OWNER. THIS CONSTITUTES A FELONY THEFT AND FAILURE TO MAKE REQUIRED DISPOSITION OF PROPERTY.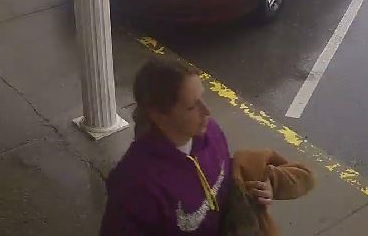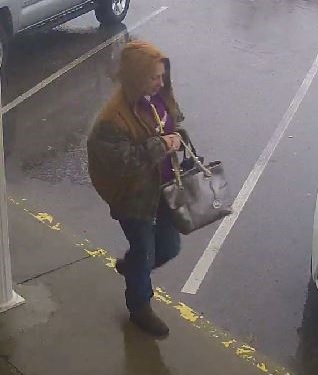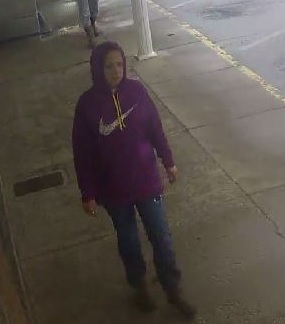 ---
Andover Pleasant Ridge Thefts
January 13, 2020
STATUS
: OPEN
IN EARLY NOVEMBER, THE ANDOVER PLEASANT RIDGE AREA EXPERIENCED APPROXIMATELY 50 THEFTS FROM UNATTENDED VEHICLES IN DRIVEWAYS AND AT PLEASANT RIDGE PARK. IN ONE INSTANCE, TWO OF THE VICTIM'S CREDIT CARDS WERE STOLEN. THEY WERE USED TO MAKE OVER $6,000 IN FRAUDULENT PURCHASES AT BEST BUY, TARGET, STAPLES, AND ULTA. TWO SUSPECTS WERE CAUGHT ON CAMERA USING THE STOLEN CARDS AT BEST BUY.
---
Waterford Porch Thefts
December 23, 2019
STATUS
: OPEN
IN THE EARLY MORNING HOURS OF NOVEMBER 19TH, A WHITE PICKUP TRUCK WAS CAUGHT ON NEIGHBORHOOD CAMERAS ENTERING THE WATERFORD SUBDIVISION JUST AFTER 3AM. THE VEHICLE PULLED UP TO THE SUBDIVISION CLUB HOUSE AND THREE MEN EXITED THE VEHICLE WITH THEIR FACES COVERED. THEY PROCEEDED TO STEAL THE PORCH FURNITURE FROM THE CLUBHOUSE TOTALING APPROXIMATELY $600. THEY PLACED THE ITEMS IN THE BACK OF THE TRUCK AND FLED THE AREA.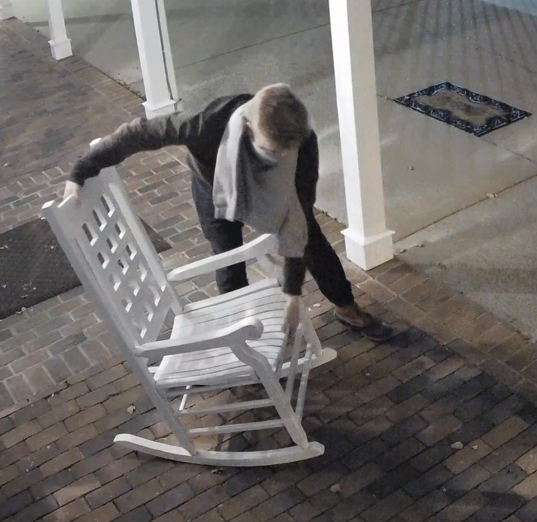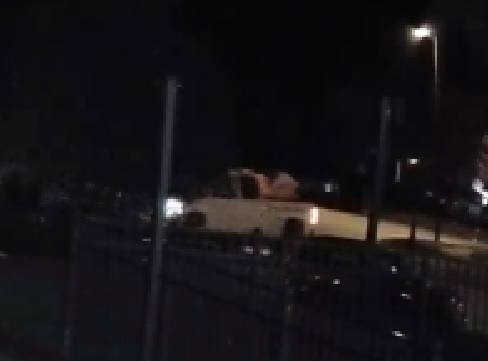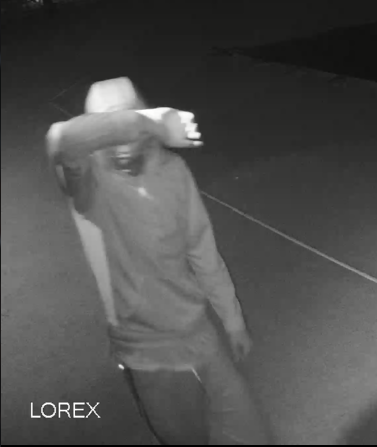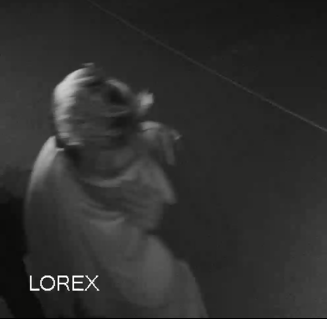 ---
Credit Card Fraud from Assisted Living Home
December 16, 2019
STATUS
: OPEN
ON NOVEMBER 14TH, A SUBJECT ENTERED MULTPLE LEXINGTON RETAIL LOCATIONS (INCLUDING WALMART, WALGREENS, KROGER AND MEIJER) WITH STOLEN CREDIT CARDS BELONGING TO ELDERLY PATIENTS AT AN ASSISTED LIVING FACILITY IN MIDWAY, KY. THE SUSPECT USED THE CREDIT CARDS TO PURCHASE SEVERAL VISA GIFT CARDS. LEXINGTON DETECTIVES ARE TRYING TO IDENTIFY THE SUSPECT IN THE SURVIELLANCE IMAGES.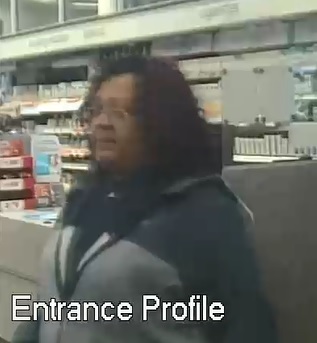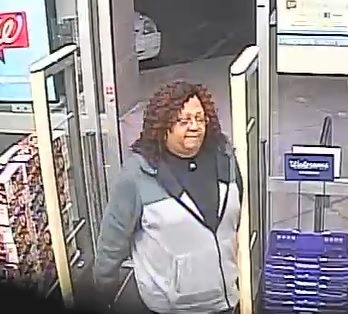 ---
Anniston Drive Attempted Robbery
November 25, 2019
STATUS
: OPEN
ON NOVEMBER 11TH AT 10:45PM, TWO MALE BLACK SUBJECTS WEARING MASKS AND ALL BLACK CLOTHING ENTERED THE CONVENIENCE STORE LOCATED AT 1488 ANNISTON DRIVE. THEY POINTED HANDGUNS AT THE CLERK AND DEMANDED MONEY FROM THE REGISTER. THE CLERK RESISTED AND A PHYSICAL ALTERCATION ENSUED UNTIL A SINGLE SHOT WAS FIRED. THE SUSPECTS THEN RAN OUT OF THE STORE AND FLED IN A SMALL SILVER HATCHBACK CAR. THE CLERK SUFFERED MINOR SCRAPES FROM THE FIGHT, BUT WAS NOT STRUCK BY GUNFIRE.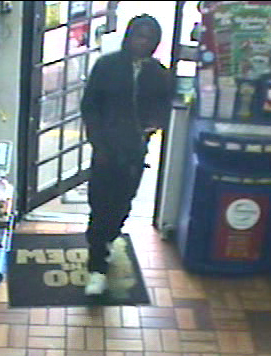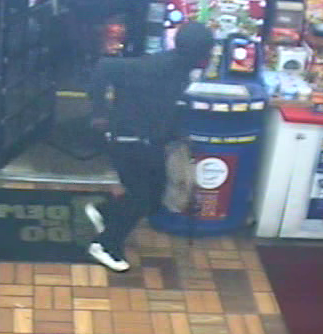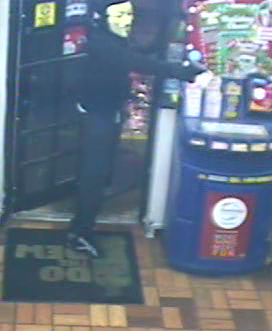 ---
| | | |
| --- | --- | --- |
| Page 1 of 14 | 273 Records | Prev | Next |