If you have any information about these crimes or any person(s) involved, you are urged to call Crime Stoppers at 859-253-2020 or submit a Web Tip . You do not have to give your name. CRIME STOPPERS will pay a cash reward of up to $1000 and you can remain anonymous.
Salvation Army Burglary
January 07, 2019
STATUS
: SOLVED
ON SATURDAY DECEMBER 8TH, CONTRUCTION MANAGERS FOR THE SALVATION ARMY LOCATED AT 228 E NEW CIRCLE ROAD REPORTED SOMEONE HAD BROKEN INTO THE PROPERTY AND STRIPPED COPPER FROM WIRING, CONDUITS AND MACHINERY TOTALLING APPROXIMATELY $5,000 IN DAMAGE AND LOSSES. SECURITY CAMERAS ON SITE CAPTURED IMAGES OF THE SUSPECT AS HE ENTERED THE BUILDING.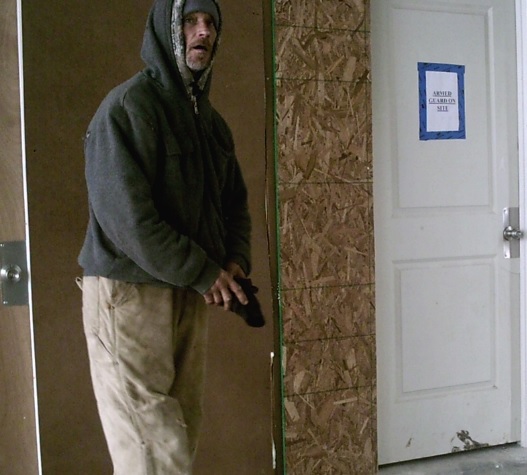 ---
Anniston Drive Burglary
December 17, 2018
STATUS
: OPEN
ON OCTOBER 17TH AT 6PM A VICTIM ON ANNISTON DRIVE RETURNED HOME FROM WORK TO FIND SOMEONE HAD BURGLARIZED HIS HOUSE. THE SUSPECT STOLE JARS OF LOOSE CHANGE AND WAS CAPTURED ON HIS HOME SURVEILLANCE CAMERA.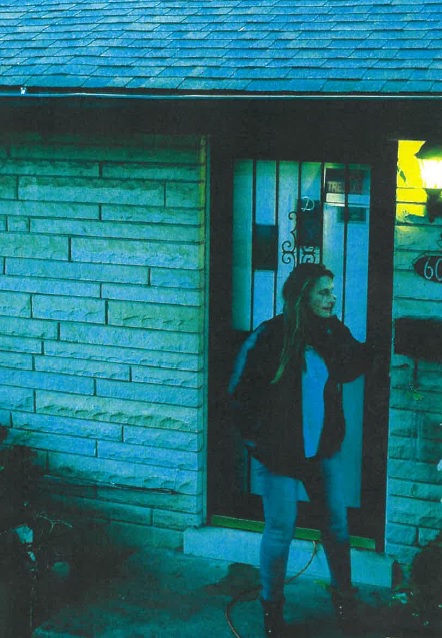 ---
Elkhorn Speedway Stolen Car
December 10, 2018
STATUS
: SOLVED
IN THE EARLY MORNING HOURS OF SUNDAY 11/18 AT 5AM, A VICTIM REPORTED LEAVING HIS VEHICLE RUNNING UNATTENDED AT THE SPEEDWAY AT 2290 ELKHORN RD. AS HE RETURNED TO HIS CAR, AN UNKNOWN SUSPECT JUMPED INTO THE DRIVERS SEAT AND DROVE IT AWAY. THE VEHICLE WAS RECOVERED BY POLICE THE FOLLOWING DAY AT THE VALERO GAS STATION AT THE CORNER OF ANNISTON DR AND AUGUSTA DR. THE SUSPECTS WERE CAUGHT ON CAMERA INSIDE THE GAS STATION BUT FLED PRIOR TO BEING DETAINED BY ARRIVING OFFICERS.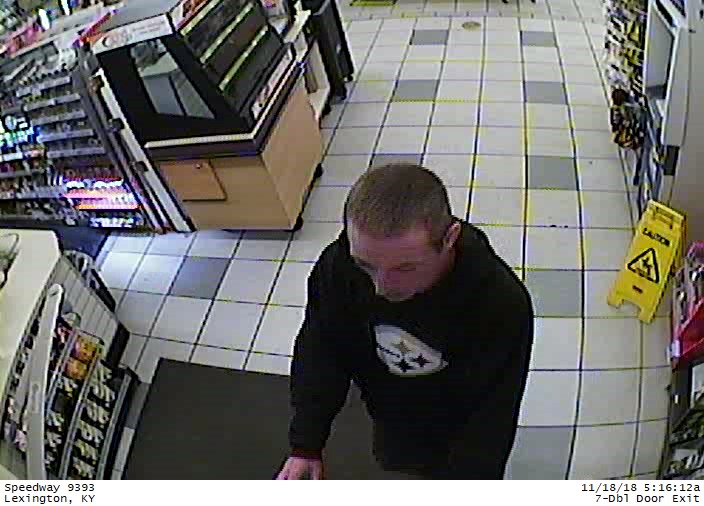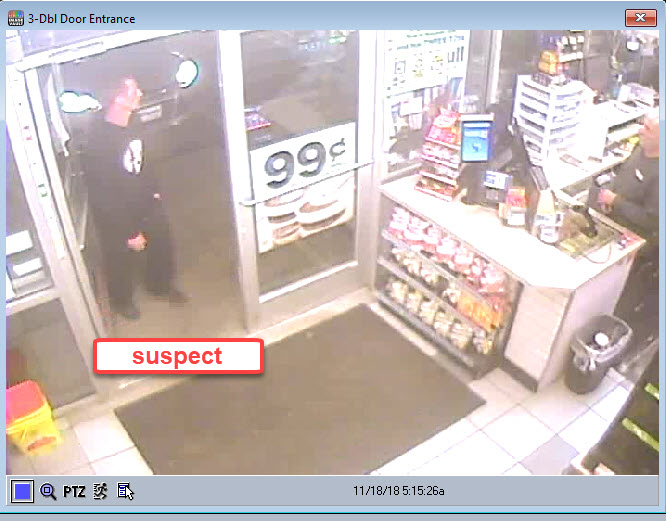 ---
Red Mile Rd Fraudulent Use
December 03, 2018
STATUS
: SOLVED
ON OCTOBER 18TH, A VICTIM REPORTED BEING PICKPOCKETED OR POSSIBLY LEAVING THEIR CREDIT CARD IN THE READER AT A MARATHON STATION LOCATED AT 641 RED MILE ROAD. UPON NOTICING IT MISSING THE FOLLOWING DAY, THE VICTIM RAN A TRANSACTION HISTORY THAT REVEALED TWO SUSPECTS FRAUDULENTLY PURCHASING ITEMS AT 13 LEXINGTON AREA BUSINESSES. THE SAME SUSPECTS WERE CAUGHT ON CAMERA AT MULIPLE LOCATIONS.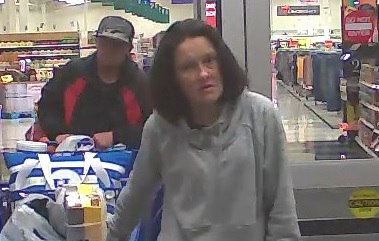 ---
Medical Clinic Office Theft
November 26, 2018
STATUS
: OPEN
ON AUGUST 7TH SOMETIME BETWEEN 8AM AND 12PM, AN EMPLOYEE OF LEXINGTON CLINIC LOCATED AT 100 N EAGLE CREEK HAD HER PURSE STOLEN FROM UNDER HER DESK. BY 1PM, SOMEONE WAS USING HER CREDIT CARDS AT RITE AID AND WALGREENS ON RICHMOND ROAD. THE SUSPECT WAS CAUGHT ON CAMERA USING THE STOLEN CREDIT CARDS.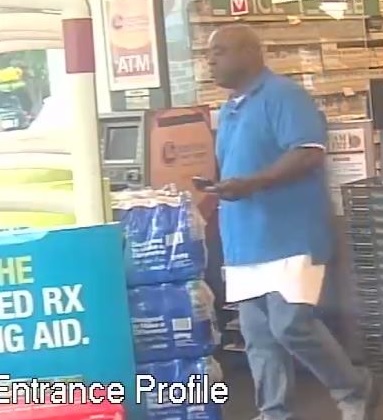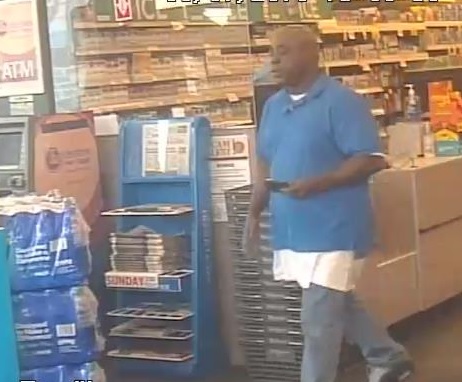 ---
Leafland Pl Garage Burglary
November 19, 2018
STATUS
: OPEN
ON SATURDAY OCTOBER 13TH AT 8:30AM, A VICTIM ON LEAFLAND PLACE IN THE HARTLAND SUBDIVISION OPENED HIS GARAGE DOOR WITH HIS WIFE'S VEHICLE PARKED INSIDE. BY 9:00AM, THEY BEGAN RECEIVING NOTIFICATIONS THAT HIS WIFES CREDIT CARDS WERE BEING USED AT SHELL ON NICHOLASVILLE ROAD AND KROGER IN BRANNON CROSSING. UPON INVESTIGATION, THE VICTIM DISCOVERED SOMEONE HAD COME INTO HIS GARAGE, ACCESSED HIS WIFE'S CAR, AND STOLEN HER PURSE (ALONG WITH ALL OF ITS CONTENTS). THE SUSPECT ALSO STOLE KEYS TO THEIR HOME, VEHICLE, AND WORK.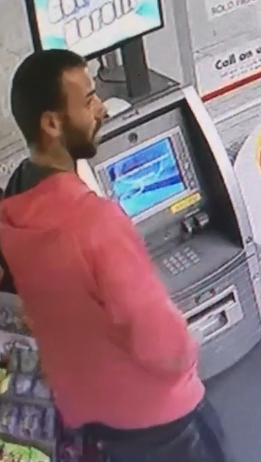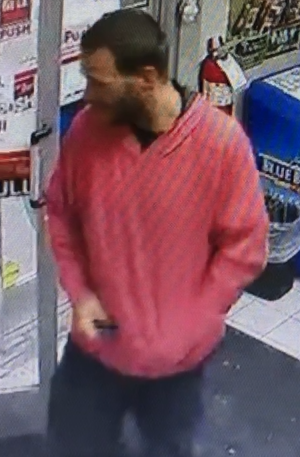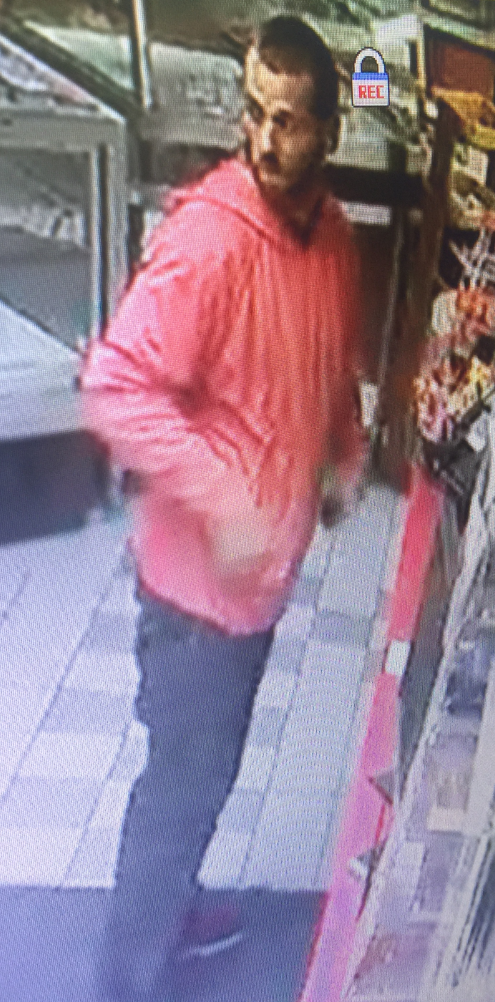 ---
Deer Crossing Residential Burglary
November 12, 2018
STATUS
: OPEN
ON SEPTEMBER 25TH, HOMEOWNERS ON DEER CROSSING WAY RECEIVED A CALL THAT SOMEONE HAD ATTEMPTED TO CASH CHECKS ON THEIR ACCOUNT. THEY ARE IN THE PROCESS OF MOVING AND RENOVATING THEIR OLD HOUSE. THEY RETURNED TO THE RESIDENCE AND DISCOVERED SOMEONE HAD STOLEN A 60 INCH TELEVISION, VIDEO GAMING DEVICES, AND THEIR PERSONAL CHECKS FROM INSIDE THEIR HOME. A SUSPECT WAS CAUGHT ON SURVEILLANCE CAMERAS AT TRADITIONAL BANK IN PALOMAR CENTER ATTEMPTING TO CASH A STOLEN CHECK.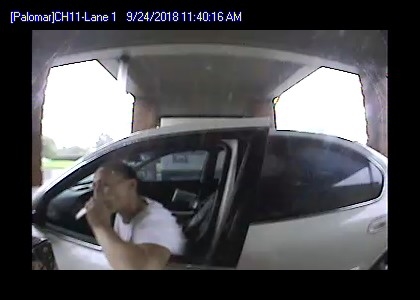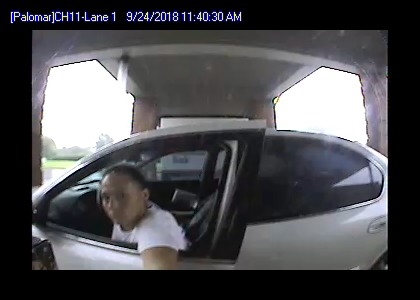 ---
Abraham Piedra - Cold Case Homicide
November 05, 2018
STATUS
: OPEN
ON MAY 13TH OF THIS YEAR AROUND 7:30PM, LEXINGTON POLICE WERE NOTIFIED OF A PERSON DOWN AT 2032 DANIEL COURT. WHEN OFFICERS ARRIVED, THEY DISCOVERED ABRAHAM PIEDRA DECEASED IN HIS APARTMENT. AFTER A PHYSICAL EXAMINATION, IT WAS DETERMINED PIEDRA WAS KILLED BY STRANGULATION. DETECTIVES ARE LOOKING FOR ANY NEW LEADS IN THE CASE.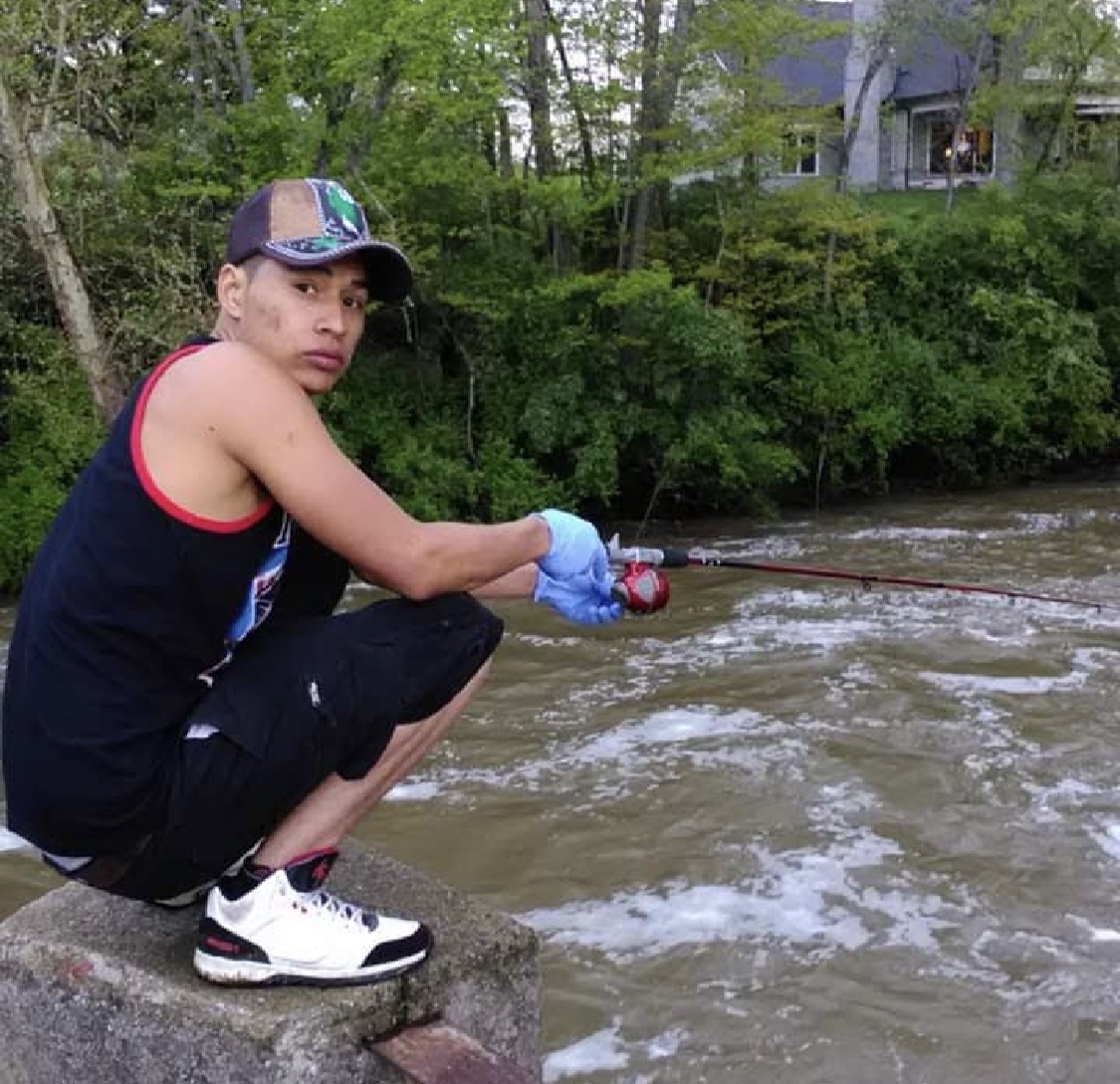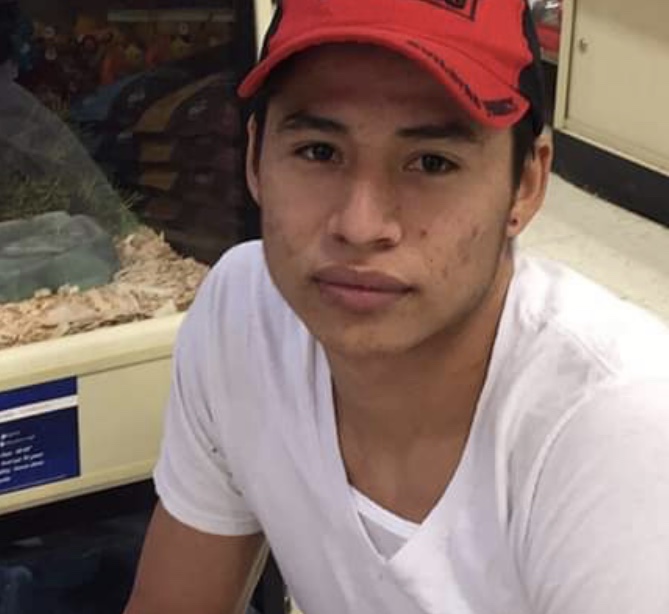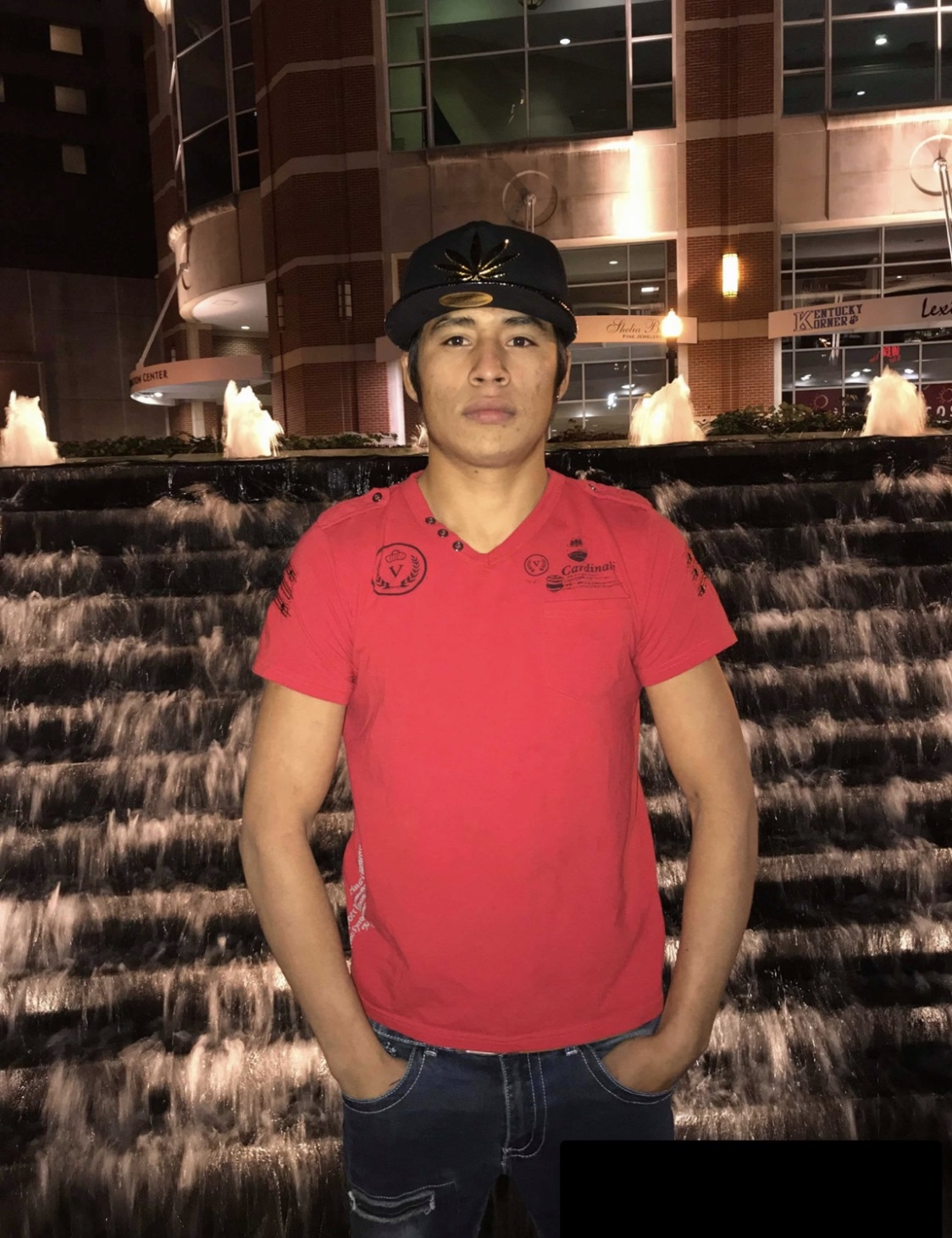 ---
Theft from Wendys Parking Lot
October 29, 2018
STATUS
: SOLVED
ON SEPTEMBER 18TH AROUND 6PM, A VICTIM ARRIVED AT WENDY'S LOCATED AT 2575 NICHOLASVILLE ROAD. HE WENT INSIDE TO EAT AND WHEN HE RETURNED TO THE PARKING LOT, HE DISCOVERED SOMEONE HAD STOLEN A CONCRETE SAW FROM THE BED OF HIS TRUCK VALUED AT $1400. SURVEILLANCE FROM THE PARKING LOT SHOWED TWO MALE SUBJECTS CASING THE PROPERTY AND COMMITTING THE THEFT. THEY FLED IN A SILVER 4 DOOR PASSENGER CAR.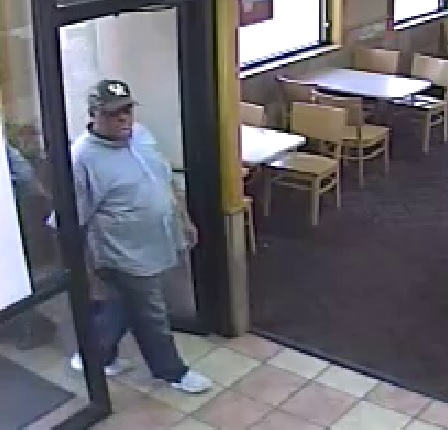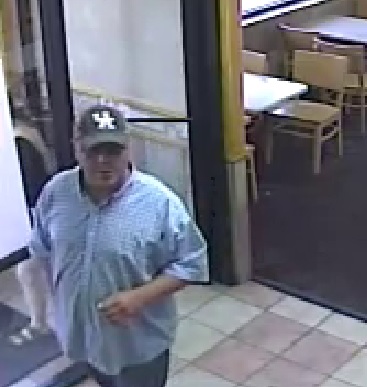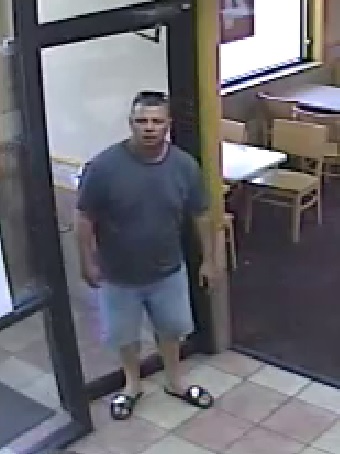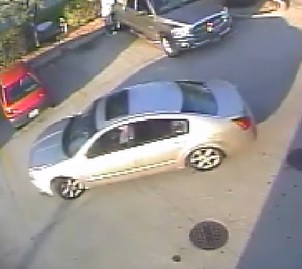 ---
Waffle House Theft and Fraud
October 22, 2018
STATUS
: OPEN
ON SEPTEMBER 8TH AROUND 3AM, A VICTIM REPORTED LEAVING HIS DEBIT CARD AT THE WAFFLE HOUSE LOCATED AT 2340 BUENA VISTA ROAD. HE DIDN'T REALIZE UNTIL HE BEGAN RECEIVING NOTIFICATIONS THAT HIS CARD WAS BEING USED AT SEVERAL LOCATIONS THROUGHOUT LEXINGTON. SEVERAL FEMALE SUBJECTS WERE CAUGHT ON CAMERA USING THE STOLEN CARD AT WALMART, VICTORIA'S SECRET, FOOT LOCKER, CHAMPS, RED NAILS, AND ZUMIEZ.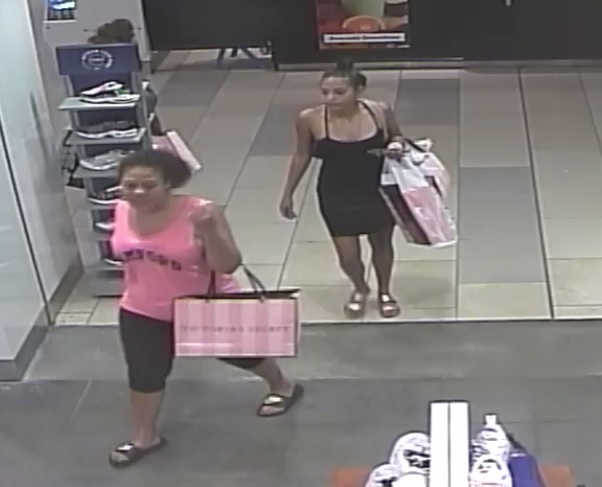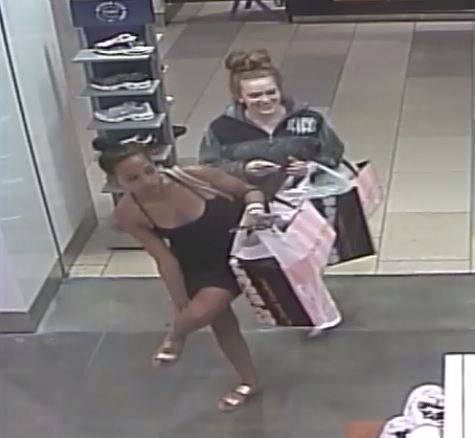 ---
Theft and Forgery from Murphy's Gas Station
October 15, 2018
ON JULY 22ND, A WOMAN ARRIVED AT MURPHY'S GAS STATION LOCATED AT 2353 GREY LAG WAY. WHILE PUMPING HER GAS, SHE LEFT HER PURSE IN HER CAR TO GO INSIDE TO MAKE A PURCHASE. WHEN SHE RETURNED TO HER CAR SHE NOTICED HER VEHICLE WOULD NOT START. HER PROXIMITY KEY WAS LOCATED INSIDE HER PURSE AND HER PURSE WAS MISSING. THE FOLLOWING DAY, AN UNK SUBJECT ENTERED THE CENTRAL BANK AT NEW CIRCLE / SUNSHINE AND ATTEMPTED TO CASH ONE OF THE VICTIM'S STOLEN CHECKS. THE SUSPECT FLED PRIOR TO THE OFFICER'S ARRIVAL.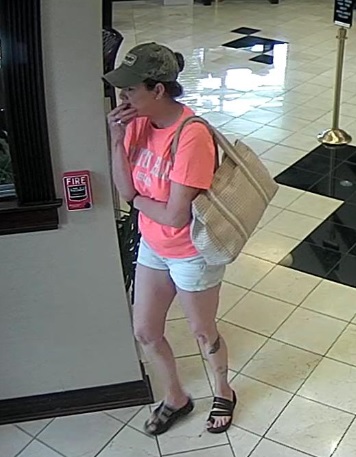 ---
Trailer Theft from Macys
October 08, 2018
ON AUGUST 26TH BETWEEN 8:00-8:30AM, A WHITE CHEVY EXPRESS VAN PULLED INTO THE PARKING LOT OF MACYS IN FAYETTE MALL AND STOLE A CONTRACTOR'S BOX STYLE TRAILER. THE TRAILER CONTAINED EXPENSIVE TOOLS AND MACHINERY VALUED IN EXCESS OF $50,000.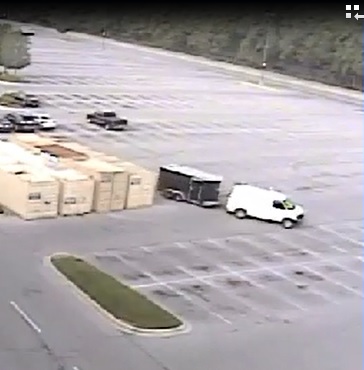 ---
Hamburg YMCA Car Break In and Fraud
October 01, 2018
STATUS
: SOLVED
ON FRIDAY AUGUST 3RD, A VICTIM RETURNED TO HER VEHICLE PARKED AT THE YMCA IN HAMBURG. SHE DISCOVERED HER PURSE WAS MISSING AND THERE WAS NO DAMAGE TO HER SUV. SHE NOTIFIED POLICE AND CONTACTED HER CREDIT CARD COMPANIES FOR CANCELLATION. SHE WAS ADVISED THAT HER CARDS WERE ALREADY USED AT TARGET IN HAMBURG FOR APPROXIMATELY $4000 FOR COMPUTER DEVICES AND IT WAS DECLINED AT TARGET ON REYNOLDS ROAD FOR ADDITIONAL PURCHASES. THE SUSPECT WAS CAUGHT ON CAMERA EXITING THE STORE.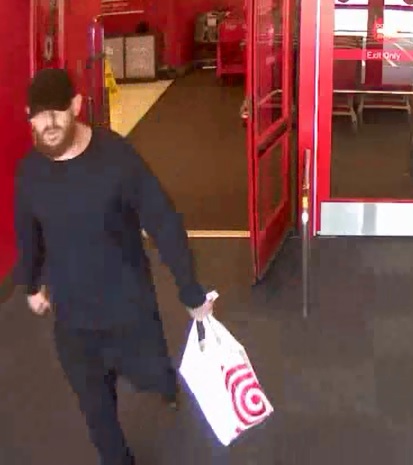 ---
Grosvenor Drive Burglary
September 24, 2018
ON TUESDAY JULY 10TH, A VICTIM RETURNED TO HIS HOME ON GROSVENOR AVENUE FROM VACATION TO FIND HIS PRIVATE ROOM HAD BEEN BROKEN IN TO. HIS HOUSE MATES ADVISED THEY NOTICED HIS DOOR AJAR ON JULY 4TH. AN UNKNOWN SUSPECT ENTERED HIS ROOM AND FORCEFULLY REMOVED HIS TELEVISION AND MOUNT FROM THE WALL. FOLLOWING THE BURGLARY, A FEMALE SUBJECT WAS OBSERVED ON SURVELLANCE CAMERAS AT GAMESTOP SELLING THE STOLEN TELEVISION.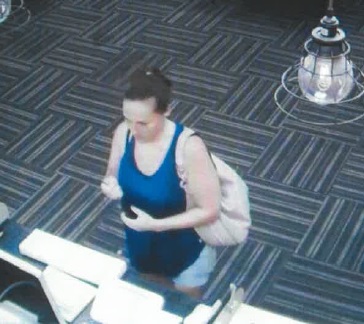 ---
Truck Thief Damages Property At Smuckers
September 17, 2018
ON SEPTEMBER 7TH, OFFICERS RESPONDED TO A CALL AT SMUCKERS LOCATED AT 767 WINCHESTER ROAD. AN UNKNOWN SUBJECT GAINED ACCESS TO THE PROPERTY AND PROCEEDED TO STEAL A WORK TRUCK BELONGING TO A PRIVATE CONTRACTOR. THE SMUCKERS PROPERTY IS GATED. THE SUSPECT USED THE TRUCK TO SMASH THROUGH THE SECURITY GATE CAUSING SEVERAL THOUSAND DOLLARS DAMAGE. THE TRUCK WAS IMMEDIATELY LOCATED VIA GPS TRACKING BEHIND 200 LOCUST AVE IN THE CASTELWOOD AREA OF LEXINGTON.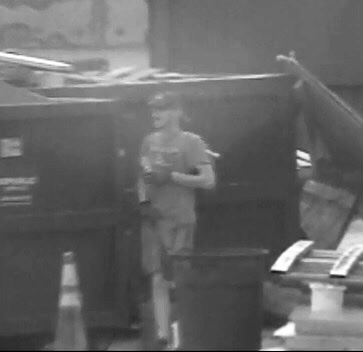 ---
Downtown Late Night Car Break In
September 10, 2018
STATUS
: SOLVED
IN THE EARLY MORNING HOURS OF AUGUST 12TH, A VICTIM DISCOVERED HER CAR HAD BEEN BROKEN IN TO WHILE PARKED DOWNTOWN IN FRONT OF 110 W VINE STREET. SURVEILLANCE CAMERAS NEARBY CAPTURED IMAGES OF THE SUSPECTS. THEY SMASHED HER PASSENGER REAR WINDOW AND STOLE A RED CHANEL HANDBAG, MACBOOK COMPUTER, APPLE WATCH, AND PERSONAL LUGGAGE.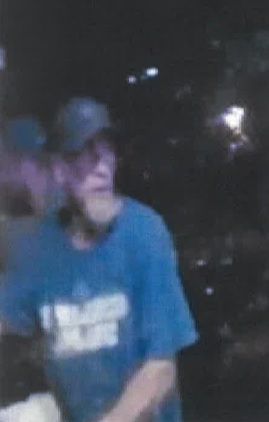 ---
Online Meeting Results in Stolen Car
September 03, 2018
IN THE EARLY MORNING HOURS OF SUNDAY AUGUST 19TH, A VICTIM PICKED UP A FEMALE HE MET ONLINE FOR A DATE IN HIS BLUE 2017 FORD MUSTANG. SHORTLY THEREAFTER, THEY STOPPED AT THE MARATHON STATION LOCATED AT 1900 NEWTOWN PIKE. WHEN THE VICTIM WENT INSIDE THE STORE, THE SUSPECT DROVE OFF IN THE VICTIM'S CAR. SHE DID NOT GIVE HIM HER CORRECT NAME. SURVEILLANCE REVEALED THE VICTIM WAS FOLLOWED IN A SILVER CADILLAC BY UNKNOWN MALES THAT APPEAR TO BE AFFILIATED WITH THE SUSPECT.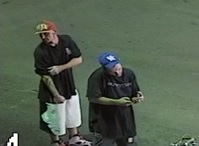 ---
Bellefonte Stolen Car
August 27, 2018
ON JUNE 29TH, A VICTIM REPORTED HIS BLACK 2005 VOLVO HAD BEEN STOLEN FROM HIS DRIVEWAY ON BELLEFONTE DRIVE. THE CAR WAS OBSERVED ON SURVEILLANCE IN THE PARKING LOT OF RITE AID IN TATES CREEK CENTER. A FEMALE SUSPECT WAS CAUGHT ON CAMERA MAKING A PURCHASE INSIDE THE STORE. THE VEHICLE WAS LOCATED ABANDONED ON JULY 6TH AT 2232 DINSMORE DRIVE. THE SUSPECT APPEARS TO HAVE A SMALL TATTOO ON THE BACK OF HER LEFT SHOULDER.
---
Theft from The Castle
August 20, 2018
ON JUNE 17TH JUST AFTER NOON, A SUBJECT ENTERED THE CASTLE JEWELRY STORE LOCATED AT 2645 RICHMOND ROAD. HE REQUESTED TO LOOK AT SEVERAL RINGS. WHILE THE CLERK WAS OBTAINING A PRICE NEARBY, THE SUSPECT GRABBED A 2 CARAT DIAMOND RING FROM THE COUNTER AND RAN OUT OF THE STORE. HE IS DESCRIBED AS LIGHT SKINNED MALE BLACK, 5'6" 150LBS.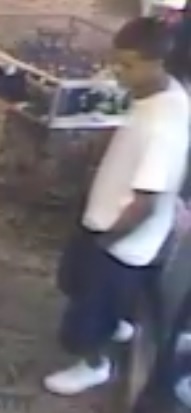 ---
LCA Break in and Fraud
August 13, 2018
ON TUESDAY JULY 24TH AROUND 9PM, AN EMPLOYEE OF LEXINGTON CHRISTIAN ACADEMY LOCATED AT 450 W REYNOLDS ROAD DISCOVERED HER CAR WINDOW HAD BEEN BROKEN OUT AND HER PURSE WAS STOLEN. HER CREDIT CARDS WERE SUBSEQUENTLY USED IMMEDIATELY THEREAFTER AT MEIJER AND KROGER FOR OVER $6000. THE SUSPECT WAS CAUGHT ON CAMERA MAKING THE FRAUDULENT PURCHASES. THE VICTIM'S PURSE WAS LATER RECOVERED WITH ALL OF ITS CONTENTS WITH THE EXCEPTION OF HER CREDIT CARDS.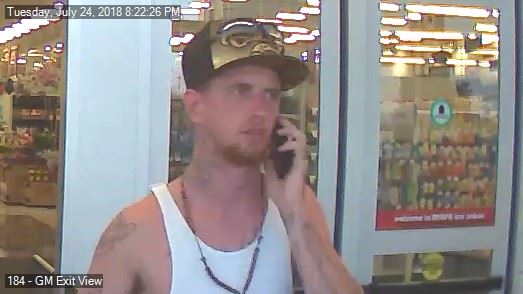 ---